Mud Creek Missionary Baptist Church (East Flat Rock)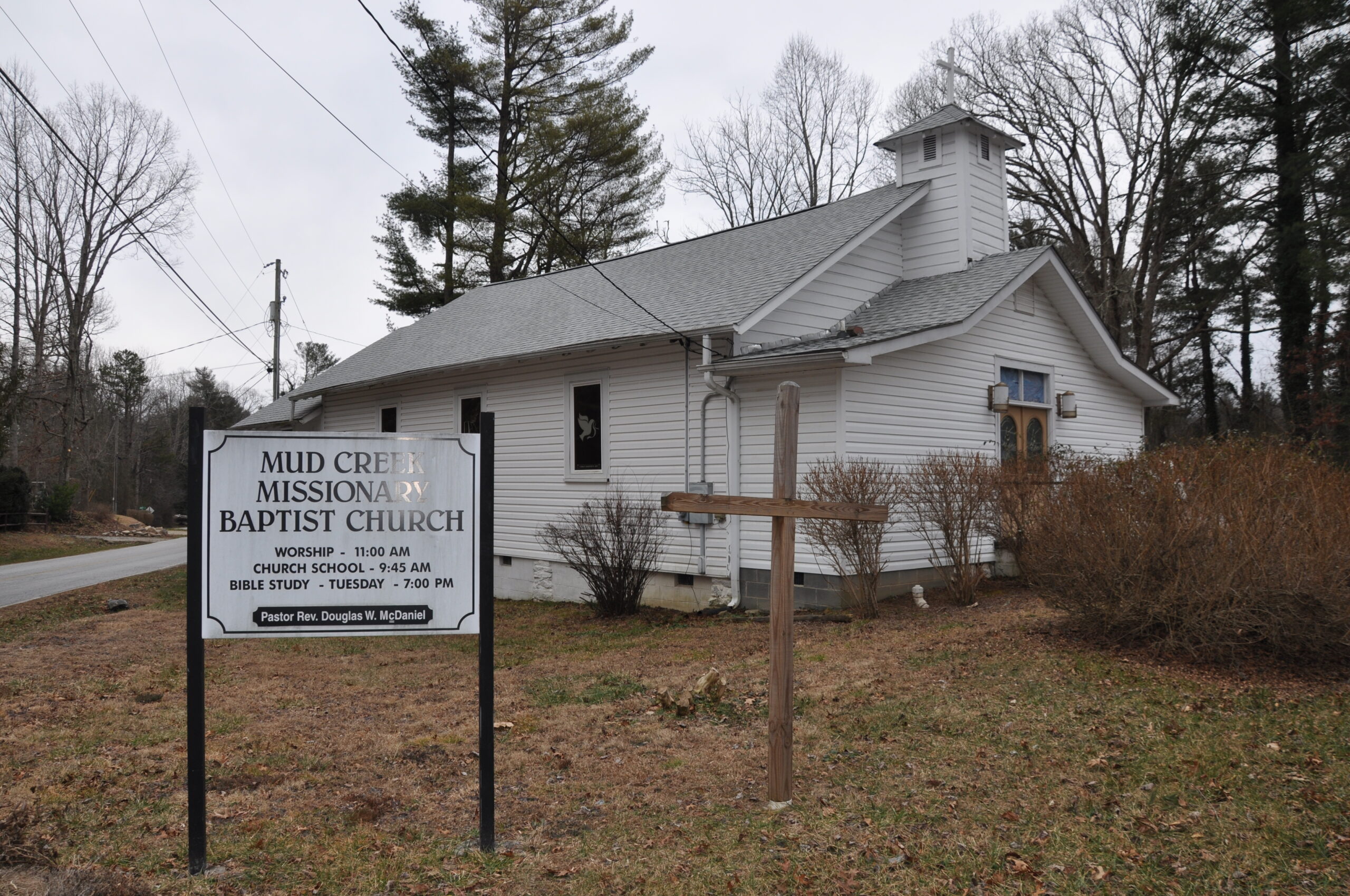 There is such a close connection between the early black settlers of Flat Rock and the Mud Creek Missionary Baptist Church that the history of one is almost the history of the other. However, there is one significant difference in the history of the church. According to Ellie McKissick Smith, who kept some of the early records of the church, the Mud Creek Baptist Church was first organized in 1867, twenty years before the first black settlement in Flat Rock. T he record of Mrs. Smith states: "a group of men and women organized the Mud Creek Baptist Church in May 1867 with a membership of 53 people. By not having a Negro minister, Rev. A. J. Corn and Nelson Bowen served as temporary ministers until a permanent one could be called. The permanent minister was Rev. B. H. Hemphill from Greenville, South Carolina, and he came to us in 1882."
Before the church was organized, Negroes attended the white Mud Creek Baptist Church and a few worshiped at St. John of the Wilderness. As the number of Negroes increased, they withdrew from the White Mud Creek Baptist Church on Rutledge Avenue and organized a church of their own. They bought a piece of land from M. S. Farmer next to the old Gerard Estate (now Bonclarken) and erected a church of their own. The three trustees who made the arrangements for the purchase of the land and the establishment of the church were William Jenkins, Israel Simons and George Potts. Most of the furnishings of the church were built by its members. Some of the pews are still in use.
During the early 1930's another significant change was made in the Mud Creek Baptist Church. A decision was made to move the church from its location near Bonclarken to the Society of Necessity building. They made the change for several reasons. Except for the Markley family the membership lived in East Flat Rock rather than Flat Rock and the distance was too far to walk. There was no transportation and there was a bridge to be crossed which needed repairs. Hence an important decision was made to move to the Society of Necessity's building. The Trustees then purchased the land and the building for the purpose of building a church. In the early 1930's the present Mud Creek Baptist Church was built on that property on the comer of Mine Gap and Roper Roads in East Flat Rock, North Carolina.
This account of the Mud Creek Baptist Church was written by Dr. John Potts, a long-time resident of East Flat Rock. It is from A Brief History of the Black Presence in Henderson County by Gary Franklin Green.
---