Union Grove Baptist Church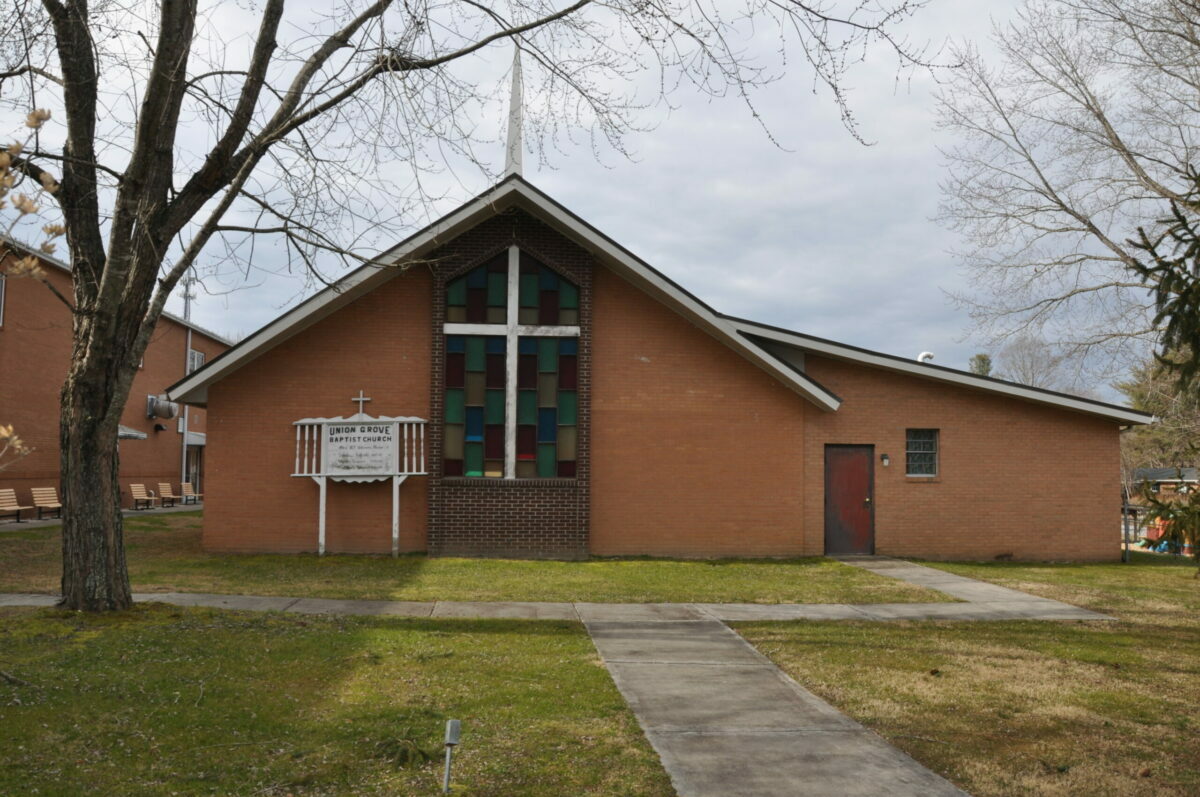 The Union Grove Baptist Church of Hendersonville, N.C., was organized as a congregation in 1909, first meeting in the homes of the founding members until land was purchased on Ashe Street.  In 1918, under the guidance of Rev. Cain Smith, a church was built and the ministry of Union Grove began in earnest.  In the early years, Sister Addie Smith was integral to the growth of the church by directing many of the congregational activities.  Her role in the development of Union Grove was recognized by her fellow church members and led to her designation as the "Mother" of the church. Between the years of 1918 and 1944, Union Grove would grow in membership until they finally outgrew their facilities.  Some of the pastors during these years were: Rev. Mack Williams, Rev. Anderson, Rev. Frank Dawkins, Rev. E. G. Rice, Rev. E. G. Robert, and the Rev. M. D. Machens.  In 1944, under the leadership of the pastor at that time, Rev. J. H. Suber, plans for a new church building, to be built on the original site, were begun.  By 1955 the building was completed and the people of Union Grove commenced worship in their new church.  Rev. Suber would continue to faithfully lead the people of Union Grove until his death in 1962 at which time the associate pastor, Rev. Quincy E. Owens, became pastor, leading the people through the challenges that would come.
During the 1950's, a male chorus was organized and often participated with the combined chorus of the church in programs broadcast over the radio station WHKP.  The relationship with the radio station started with another group from Union Grove called the Silver Stars who began singing on Sunday mornings in 1948.  They were the first Black group in Henderson County to be featured on a local radio show.  The group consisted of Mr. Willie Coleman, Mr. Boyce Copeland, Mr. Joseph Walker, Mr. Curtis Johnson, Mr. Johnny Young, Mrs. Cora Young and Mrs. Pauline Young. They would sing live from 9:45 to 10:00 a.m., with the program being sponsored by Pilgrim's Funeral Home and Kathleen's Beauty Shop.  The Silver Stars disbanded in the mid 50's and were replaced by a women's chorus known as the Choralettes.  This group was composed of Cora Young, Pauline Young, Cirdes Johnson, Ruth Clay, Rosa Lee Arnold, Louise Alman, Hattie Walker and Mary Lou Moon.  The spot was retained through the early 60's but was cancelled when a flood caused damage to the radio station.
In the words of the people themselves: "With the guidance of the Almighty, we hope to carry on the work that was started by our founding fathers, with a faith born not of words alone, but by the deeds of the past and present generations of the Union Grove family.  The Lord has done great things for us, whereof we are glad."
From A Brief History of the Black Presence in Henderson County by Gary Franklin Greene
---